Coming Up: Presenting at Harvard University
Catalyzing Outcomes: Using Arendt's Zwischenraum to Improve the Impact of Research
On April 6th, I will be presenting at Harvard Graduate School of Education's Student Research Conference as part of a roundtable discussion. Building upon Hannah Arendt's framework of locations, common ground, and her concepts of speech and action, along with her definitions of the private and the public, I hope to help shed light on the publicity, relevance, and permanence of effective approaches that allow research to become shareable and result in positive change. I will discuss a set of heuristics I am elaborating based on Arendt's Zwischenraum, the in-between, given that, as Arendt suggests, when a common Zwischenraum isn't established, both research and scholarship often end in the dark—ignored, considered irrelevant or worse, sometimes even assailed and actively suppressed.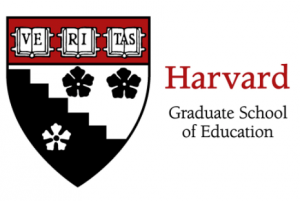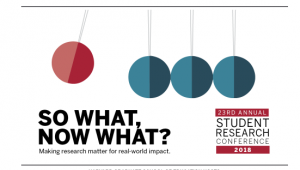 Presenting at Lesley University's Community of Scholars Day
Leading from the In-Between: Disability, Leadership and Identity
Don't miss my Community of Scholars Day presentation at Lesley University. It will take place on March 28th at 2PM. I will explore how the daily lives of individuals challenged with physical disabilities shed light on the intersections, as well as the friction and tension, between the identities individuals forge, and the identities society assigns to them. In this presentation, I will explore these fault lines by using my own experiences with disability, scholarly research, my pedagogical work, and art. Further, I will discuss how individuals can become leaders by simply carrying on, bringing to the fore faulty societal assumptions.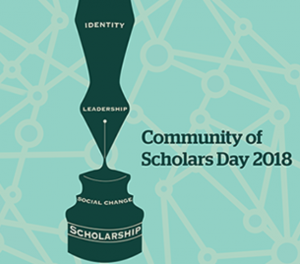 Radio Transmission of Wanderer's Nightsong
Mendocino California's public station, KZYX.org, transmitted my interpretation of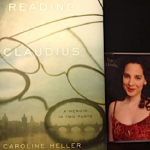 Schubert's Wanderers Nightsong as part of their show Women's Voices. I was honored to be featured as the opening song of the May 23th show, featuring a fascinating interview with author Caroline Heller about her recent and compelling book Reading Claudius. In her book, Heller tells the story of her parents before, during and after the Holocaust. To listen to the interview and the song click here.
Lesley University Presentation
On March 30th I had the honor of presenting an academic lecture at Lesley University in celebration of Community of Scholars Day. The topic was The Private and The Public in Research and the Arts where I led the audience into an interdisciplinary presentation exploring the many aspects that relate to our felt,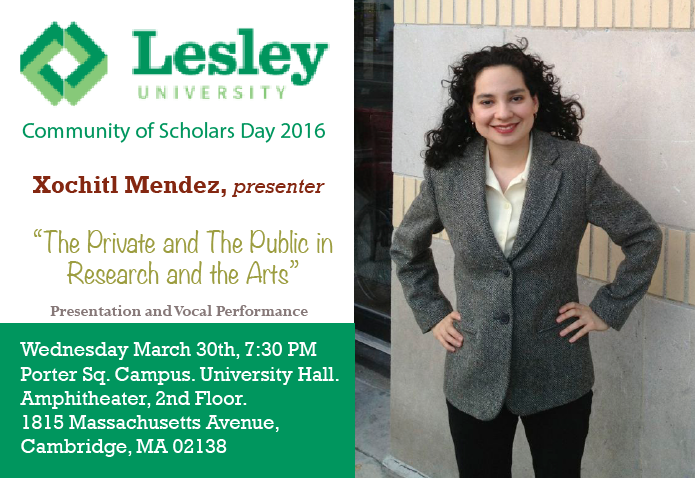 internal worlds and the external, or public world. This topic is of relevance to research methodology, but also to disciplines such as design, music, painting and all arts given they  are so much about shareablility and experience. I sang three songs, Clair de Lune (Moonlight) by Fauré, Schumman's Wehmut (Melancholy) and Schubert's Nacht und Träume (Night and Dreams) to illustrate some of philosopher Hannah Arendt's most important concepts regarding the private and public framework. The slides I presented were of paintings of one of France's most beloved and celebrated 18th century artists, Jean-Antoine Watteau. It was such a special event, and was most thankful to had been selected to present for Lesley's big conference day.
Passion  CD Album
Other exciting news include the release of my new music CD, titled Passion. You can listen to it or purchase it by going to http://xoxi.bandcamp.com/album/passion-album It's a passionate and melodic journey into the music of six European composers, and my favorite songs of all time too. Don't forget to check it out! The poems are included as part of the booklet, with translations too.
Evening at IAB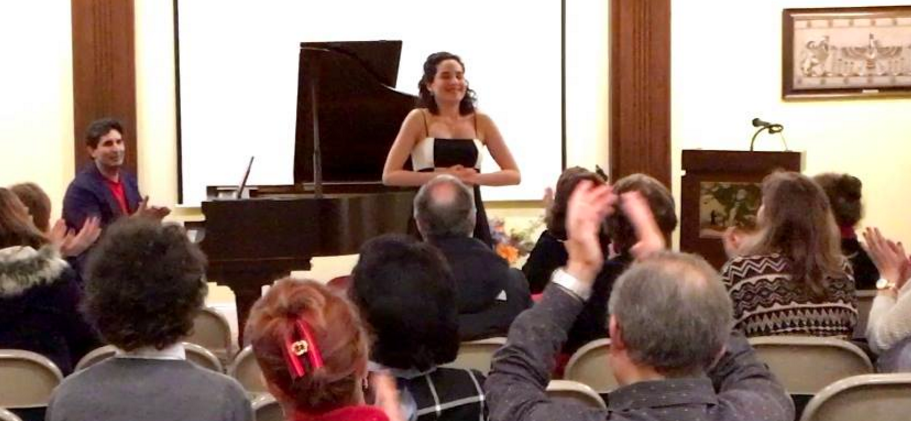 Thanks for stopping by my page! All best, Xoxi